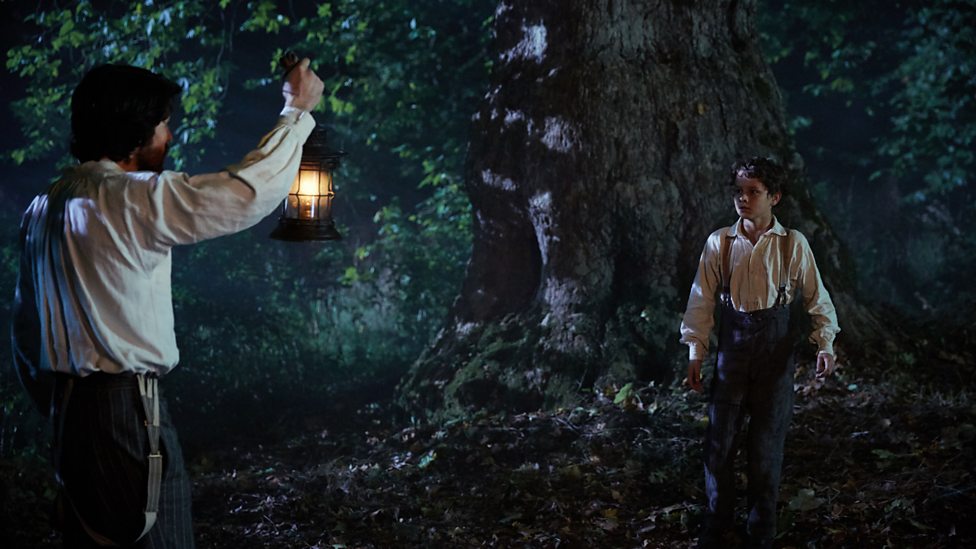 BBC 1 – 5th July 2016 – 9pm
Written by: Ashley Pharoah
Directed by: Alice Troughton
---
MINOR MINERS
Shifting central story after exorcising Harriet Denning's (Tallulah Haddon) demons at the death of episode one, recently relocated psychologist Nathan Appleby (Colin Morgan) this week questions and comforts a young lad in his Somerset village who is being tempted to leave his bed and play with a handful of ghost children in the middle of the night. Is Charlie's (Isaac Andrews) wild imagination concocting imaginary friends, or are these phantom playmates the result of more sinister buried secrets?
With names being chanted from the dark and striking visuals of the ragged, coal-coated dead kids resolutely holding hands under the moonlight, BBC miniseries The Living and the Dead's sophomore supernatural case is as chillingly atmosphere as its first, however the plot felt more derivative (there is an early Chloe Grace Moretz zombie horror called Wicked Little Things with an identical story), meaning the supposedly gasp-worthy resolution was far easier to predict.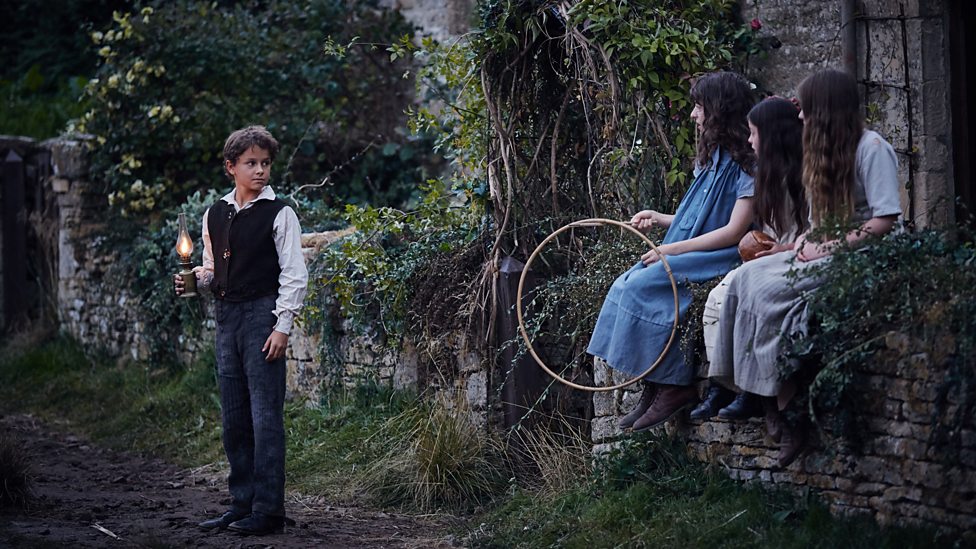 With Nathan's preoccupation with the past leading him to hear the troubled testimony of an elderly workhouse orphan (Michael Burn) with a tale to tell and some skeletons to unearth (literally), the Victorian ghost hunter's second wife, Charlotte (Charlotte Spencer), makes a modern step towards gender equality by taking over as manager of Shepzoy Farm. Maid Gwen (Kerrie Hayes), meanwhile, has a far more traditional cure to the young couples' childless predicament.
While young Charlie's nightmarish visions are neatly paralleled to Nathan's own hallucinations of his tragic domestic disquietude, the resurrection of this running strand felt too obvious and more forced into the narrative than I anticipated, lending the episode a less dynamic and more contrived air. There's still promise here, even if this hour of eerie drama stalled somewhat on the premiere's propulsive force.
CR@B's Claw Score: