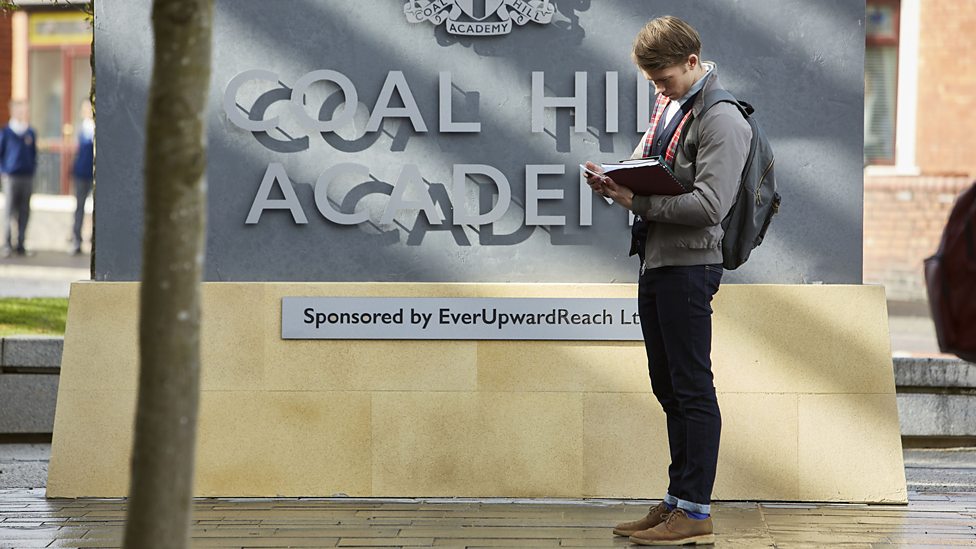 BBC Three – available from 22nd October 2016
Created and written by: Patrick Ness
Directed by: Ed Bazalgette
---
A DOCTOR CALLS
Arriving in a blaze of hype and publicity this third recent-times spin-off from the BBC's flagship sci-fi drama may suffer from the most bland and unimaginative title ever, but it does boast perhaps the strongest continual link to its parent show, set as it is in Coal Hill Academy, a stalwart of the long-running serial right up to its most recent run, with Clara Oswald and Danny Pink both teaching there, and even the Doctor (Peter Capaldi) briefly becoming a caretaker.
I appreciate that PC's baton-passing appearance in this premiere episode is a big deal, but I do think it would have had all the more narrative impact had his name not been plastered across the screen following the opening titles! Given how the T.A.R.D.I.S. had twice been glimpsed without its famous occupant, fans could have been lead to believe they wouldn't have gotten a cameo before he surprised them all. Sadly, such savvy wrong-footing is scarpered.
Jumping back to the start of "Tonight We All Might Die" and we are drip-fed introductions to all the regular cast, including Nigel Betts, who here reprises his role as Mr. Armitage from Doctor Who's eighth series. Katherine Kelly's cold-as-ice Miss Quill spares us no illusion that she isn't teacher material, while the same is true of new boy Charlie (Greg Austin) "from Sheffield" who couldn't stand out more from the other sixth formers even if he didn't bother with his human disguise.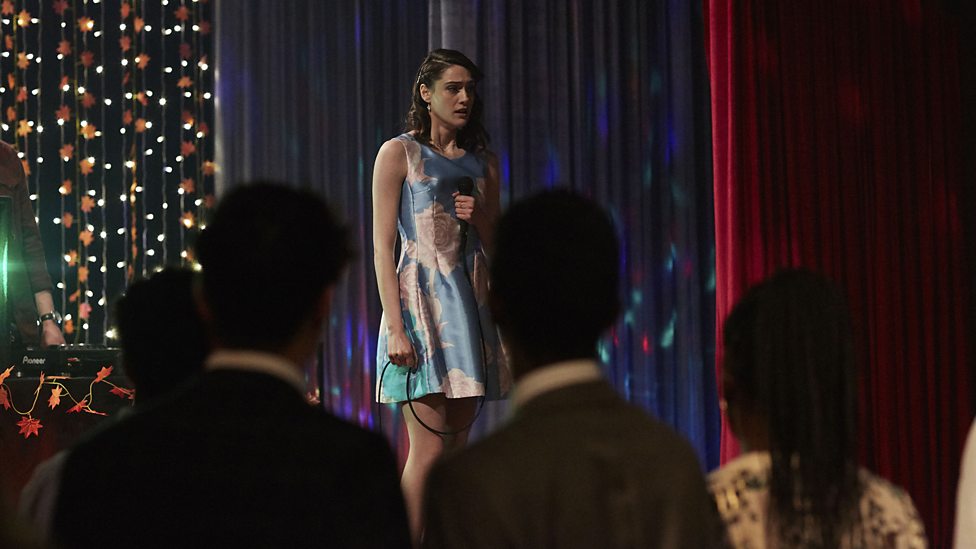 Among the other youngsters, level-headed Sophie (Sophie Hopkins) is thrust front and centre as the one to make first contact with extraterrestrial intruders and live to tell the tale (albeit forever affected by it). Overachiever Tanya (Vivian Oparah) personifies the quietly determined socially-stifled underdog tag while Ram Singh (Fady Elsayed) is the reluctant hero – and Class hunk – with a rebellious chip on his chiselled shoulder.
There's a humorously self-referential line in 1.1's denouement which overtly compares Class's concept – teens protect Earth from monstrous evildoers breaking through a rip in space and time hidden within their school – with that of Buffy the Vampire Slayer and a string of other hot-right-now genre picks. Sadly, that is as witty as Patrick A Monster Calls Ness' pilot script gets, with the rest of the episode repeatedly making blatant the equality-aware set up (black kids talk race; uptight 'posh' kids are homosexual; struggling single mothers are wheelchair bound…). Class's cast is so diversified and their agendas so overtly politically correct that it feels like a live action Extreme Ghostbusters!
Okay, rant over.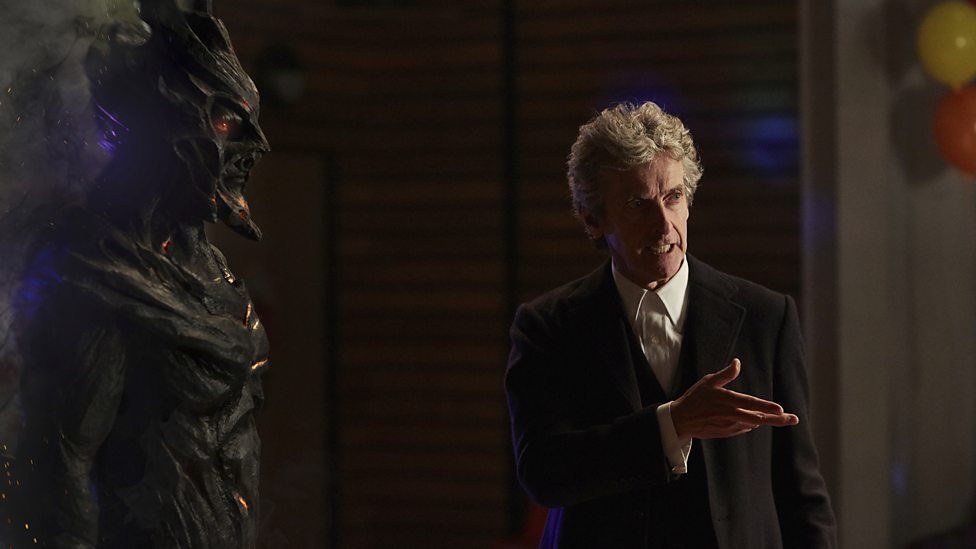 Visually, the production values are truly first Class (sorry) – beautifully atmospheric, strikingly bold and with flawless special effects which often call to mind The Lord of the Rings and other such fantasy epics with far larger budgets than a BBC Three online drama. I had an issue with the Rhodians (no, not Greedo!) being portrayed as human in school uniforms during Charlie's flashback, especially as he had just revealed his true form, but this is a minor stylistic quibble.
"Tonight…" often shocked me with how dark and horrific the violence became, particularly in the climactic action set-piece. I was under the impression this was a young adult series targeted at a teenage/secondary school audience, but the horror and bloodletting certainly skirted the edges of appropriateness for the demographic in my opinion.
Following an "uneventful" prom, the Doctor leaves the show in the next generation's capable hands with Sophie still sharing a heart with the Shadow Kin's head honcho, Corakinus (Paul Marc Davis). It's an interesting premise rife with possibilities, but despite being pleasingly dark, Class really needs to pull its socks up and more subtly express its well-meaning social equality message over its coming seven episodes if it doesn't want to fail before graduating to a second series.
CR@B's Claw Score: