15 – 117mins – 2016
---
CREATIVE AROUSAL
I went into Nocturnal Animals practically blind. I knew it starred Amy Arrival Adams and an almost recognisable Aaron Taylor-Johnson; I knew Mark Kermode commended it (I caught part of an interview he did with the stars on the red carpet at the film's UK premiere) and I knew my regular cinema-going friends rated it highly. Otherwise, I was blind as a bat!
From the opening shot this nocturnal animal's eyes were opened WIDE. The camera lingering long on countless slow-motion shots of obese naked women spinning on platforms as the credits unfurled. Polarizing in its joyfully unashamed gratuity, this depiction of an art installation is bound to push buttons – which is a pin-point microcosm for former fashion designer Tom A Single Man Ford's pitch-black thriller, which sees Adams' unfulfilled gallery director Susan become utterly enraptured by the draft copy she is sent of her ex-husband's debut novel.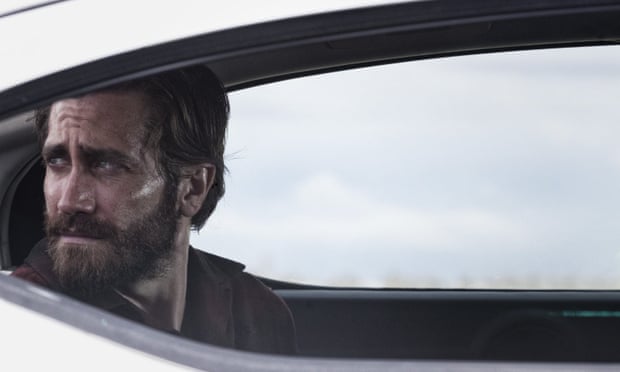 As her past with the sensitive creative writer Edward (Jake Gyllenhaal) is brought flooding back by the obvious parallels to his sinister, violent and heartbreaking novel, Susan is also forced to accept the quagmire her current loveless marriage to play-away Walker (Armie Hammer) is in.
With Gyllenhaal also portraying the lead protagonist in the visualisation of his novel's plot, I was simultaneously gripped and outraged by the heinous treatment mild-mannered Tony, his wife (Isla Fisher) and teenage daughter (Ellie Bamber) endure on their cross-country road trip, at the hands of the ruthless and screw-loose Texan gang lead by Ray Marcus (ATJ).
Deceptively simple in story but exquisite in execution and devastatingly hard-hitting in emotional evocation, this adaptation of Austin Wright's Tony and Susan is a powerful sucker-punch of a viewing experience. Much like with the free-and-easy overweight flesh-wobblers who open proceedings somewhat uncomfortably, this stylish and sophisticated psychological rollercoaster is not fun enough to be labelled entertainment, but it's hard to tear your eyes away from the screen. Harrowing. Engrossing. Unmissable.   
CR@B's Claw Score: