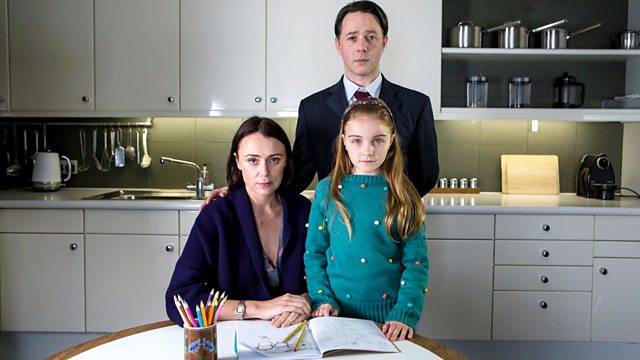 BBC Two – Tuesday 14th March 2017 – 10pm
Created and written by: Reece Shearsmith and Steve Pemberton
Directed by: Guillem Morales
---
#THELOSTSHOE
"A pair of shoes deserve to be together… have to be… they belong."
Jogging around the cul-de-sac one Spring morning, husband and father David (Shearsmith) comes across a single black leather shoe, a seemingly random find which turns his and his family's world upside down. Over the course of the next year, David becomes first distracted then consumed by the mystery of his "odd" procurement: who did it belong to, why was it lost in such a precise location and how can he return it to its other half?
Shunning a return to work with former colleague Chris (Pemberton) in favour of his "project," websites, a poster campaign and radio interviews follow, leading to Ted (Matthew Bill Baynton) turning up one morning to be reunited with his misplaced footwear. Chocked up by the completion of his project, David returns to work with a fresh outlook and things seem to be back to normal for wife Louise (Keeley Hawes) and daughter Sally (Rosa Strudwick), until David spots Ted in one of Louise's old college photographs, and the plot is uncovered…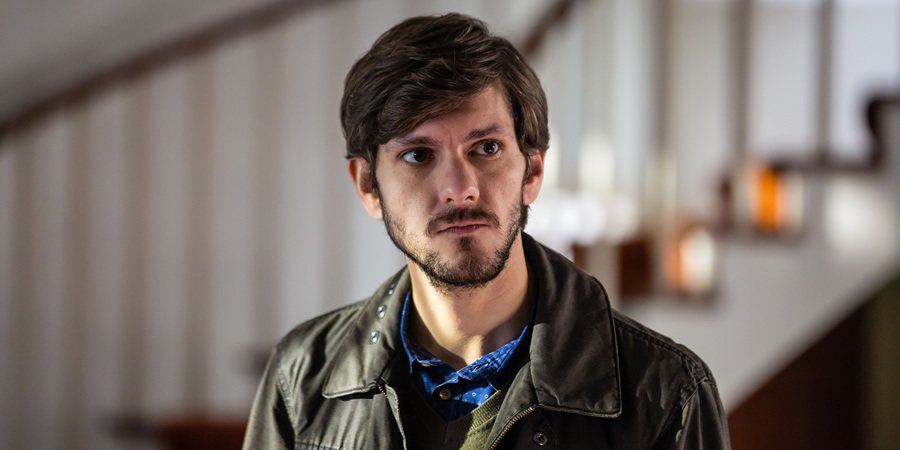 Last week "Empty Orchestra" treated us to a jukebox of cheesy karaoke hits from the 80s and 90s, but conversely the terse, off-kilter atmosphere which threatens to suffocate the characters in "Diddle Diddle Dumpling" is intensified with some dramatic classical strings from composers such as Vivaldi. It's a powerful choice which perfectly mirrors the unhinged nature of David's obsession – and the tragic truth behind his fragile mental state.
"It's not about the shoe!"
When David confronts Louise in the final moments, a smear of blood on his wrist, there is a line about reuniting two halves of a whole which I won't spoil here but I honestly thought Inside No. 9 was going to sink to a new depth in dark horror. While it didn't quite dare to go to that extreme, the macabre ending is still anything but cheery. The revelation as to the real owner of the size 9 slip-on ties up the character arc succinctly, however I can't shake the niggling suspicion that as well as it works, it is too simple a twist for a series which normally delights in subverting the neat and clear-cut.
CR@B's Claw Score: