PG – 105mins – 2017
---
THE PRINCE OF HUMBUG
Eight years in the making, this original musical ring-mastered by Hugh "Wolverine" Jackman and directed by first-timer Michael Gracey is a spectacular if haphazard showpiece which often struggles to marry song and story with a true feeling of authenticity. Ironically for a film about a purveyor of hoaxes, The Greatest Showman has been criticised for taking giant liberties with its biographing of circus founder P.T. Barnum (Jackman) and his unconventional star attractions.
The undisputed highlight for me was the rousing, percussive, modern-edged songbook. "This Is Me" has lingered in my cranium for well over a week since I saw the film and it deservedly won the Golden Globe for "Best Original Song" the other night. Sadly, the dramatized portions of the film often feel superficial and highly-orchestrated, distancing me from any sort of connection to this rags-to-riches period piece. The only scene which resonated for me was when a fire ripped through the venue and threatened to prematurely demolish Barnum's legacy.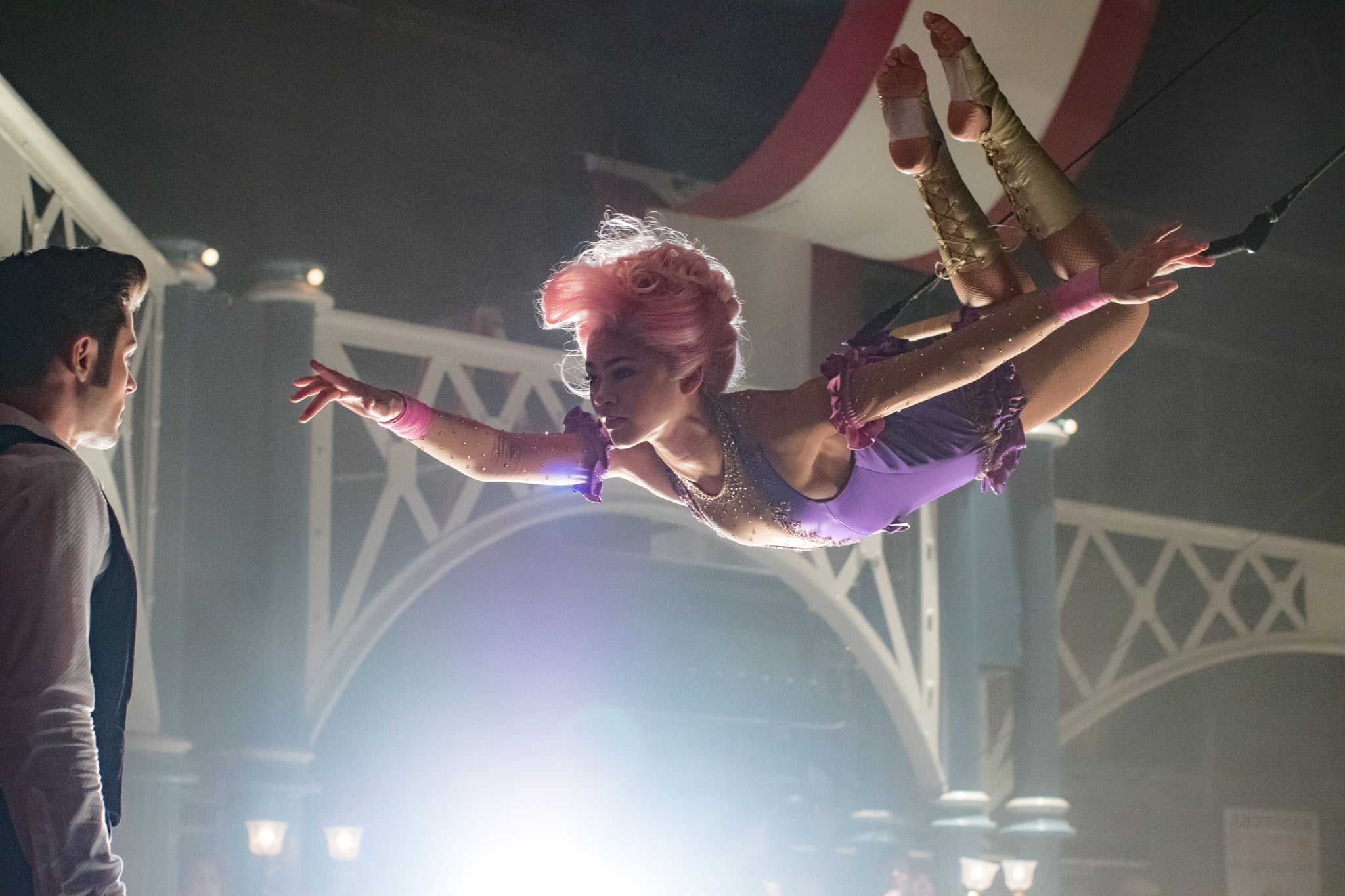 With a script penned by Sex & the City's Jenny Bicks and Beauty & the Beast's Bill Condon, the story felt too long in the set-up, so after establishing certain integral plot beats, the film then had to mechanically pay off all that had been foreshadowed – such as Barnum's attraction to opera singer Jenny Lind (Rebecca The Girl on the Train Ferguson), business partner Carlyle's (Zac Baywatch Efron) controversial romance with trapeze artist Anne (Spider-man: Homecoming's Zendaya) and the townsfolks' resentment of the 'freakshow' – rather than surprising us with any twists or surprises.
The message of equality and inclusivity is an important one, and the soundtrack is a clear winner, yet the aforementioned detachment I felt from the production's superficial gloss ultimately damaged my overall enjoyment of The Greatest Showman. I'm not just referring to Zendaya's miraculous ability to sing flawlessly while swirling above the ring, or the atrocious A.D.R. and lip-syncing which gave dwarf performer "General Tom Thumb" (Sam Humphrey) a deeper voice – but did anyone else also barely recognise Michelle Williams as Charity, Barnum's wife?! This award-winning actress seemed almost incognito beneath either layers of make-up or a CG-facelift, and such uncanniness niggled at me throughout.
CR@B's Claw Score: