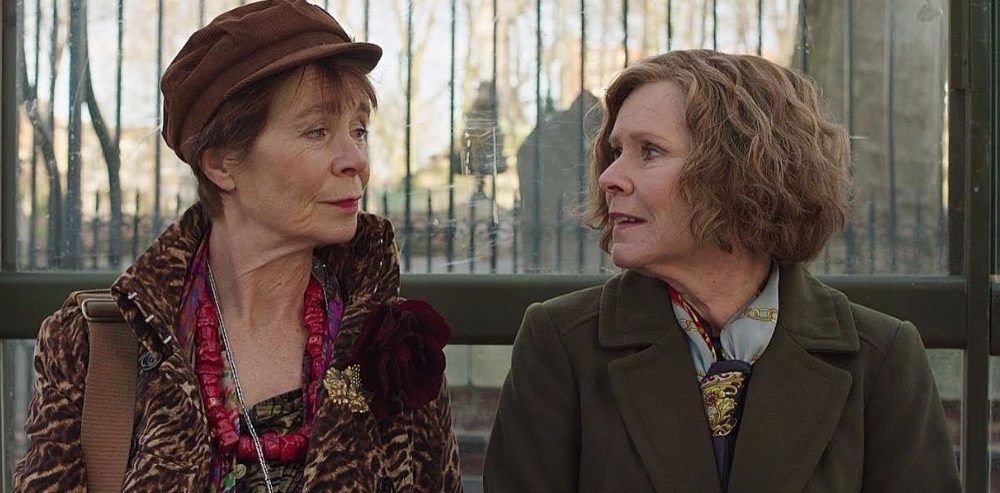 12A – 111mins – 2018
---
LEAP OF FAITH
Full disclosure: I did not set out to watch this film. With the best will in the world, I realised from the silvery-haired cast list alone that it clearly was not my kind of film. My parents would love it (in fact, my aunt – who very rarely goes to the cinema – has seen it TWICE), but I am half their age. However, when traffic delayed me and I missed my pre-booked screening of Pacific Rim Uprising, I arrived at the cinema with the option of a second viewing of Unsane (reviewed HERE) in as many days, Finding Your Feet, or a nearly 90 minute wait. So impatient me chose option B.
Despite some initial eye-rolling and reservations, I don't regret taking a leap of faith with Richard Wimbledon Loncraine's senior-skewed romantic comedy-drama. As much as it is clearly and defiantly a film about older people and often panders to their more worldy experiences and more docile sensibilities, it wasn't completely unrelatable to my 30-something self and I did find myself quite emotionally invested on more than one occasion.
The story sees wealthy retiree 'Lady' Sandra Abbott's (Imelda Paddington 2 Staunton) comfortable middle class life thrown into disarray when she walks out on her cheating husband (John Sessions) after 40 years of marriage. Moving in with her estranged older sister Bif (Celia Imrie), snobby and judgemental Sandra initially struggles to adapt to single life in an inner-city council flat, but attending Bif's dance class and meeting her colourful group of friends (Timothy Early Man Spall, David Taboo Hayman, Joanna Absolutely Fabulous Lumley) could be the key to a new lease of life Sandra never knew she needed.
The screenplay by Nick St Trinian's Moorcroft and Meg Leopard makes a stuttering start insofar as it completely lacks an ounce of subtly in drawing out the class gap between Sandra and Bif. Swanky parties with crystal wine glasses and butlers for one, grubby, junk-filled abodes surrounded by intimidating gangs and squealing children for the other. Thankfully, once the barrage of on-the-nose clichés are ticked off (backfiring vans, "wacky baccy", tennis clubs, opportunistic pickpockets et al) and the characters open up, their humanity shines through and you can warm to them as multifaceted individuals rather than two-dimensional cyphers.
The destination is never in doubt: through friendship and flash mobs, Sandra loosens her resentment and falls for someone who six months previous she would have sneered at and insulted. But her journey to happiness is not without charm, despite some tough hurdles along the way (death; illness; her husband's ploy to – belatedly – win her back). Its heavy handed set-up aside, Finding Your Feet is an enjoyably inoffensive if formulaic easy-watch – regardless of how old you are!
CR@B's Claw Score: