15 – 98mins – 2016
---
10 SIMPLE RULES (AND ONE SUSPENSION OF DISBELIEF)…
Upon The Boy's theatrical release this spring, movie magazine Total Film could not have been less gracious in their sweeping disregard for this healthily-publicised UK-set psychological horror, granting it a lowly single star, accompanied by a sketchy stub review which scarcely covered an inch of a single page.
The creepy life-size doll concept, effective trailer campaign and some far warmer opinions from friends convinced me that this American-Chinese production was still well worth checking out, and the film's home release this past week afforded me the opportunity to judge The Boy for myself on Blu.
So, is director William Brent Bell's ceramic creeper a toy-riffic modern frightener or as porce-lame as Total Film would have us believe? Well, it's something of a dolly mixture of the two extremes, to be frank, with an uncanny premise and tense atmosphere somewhat dispelled by some unbelievable character behaviour.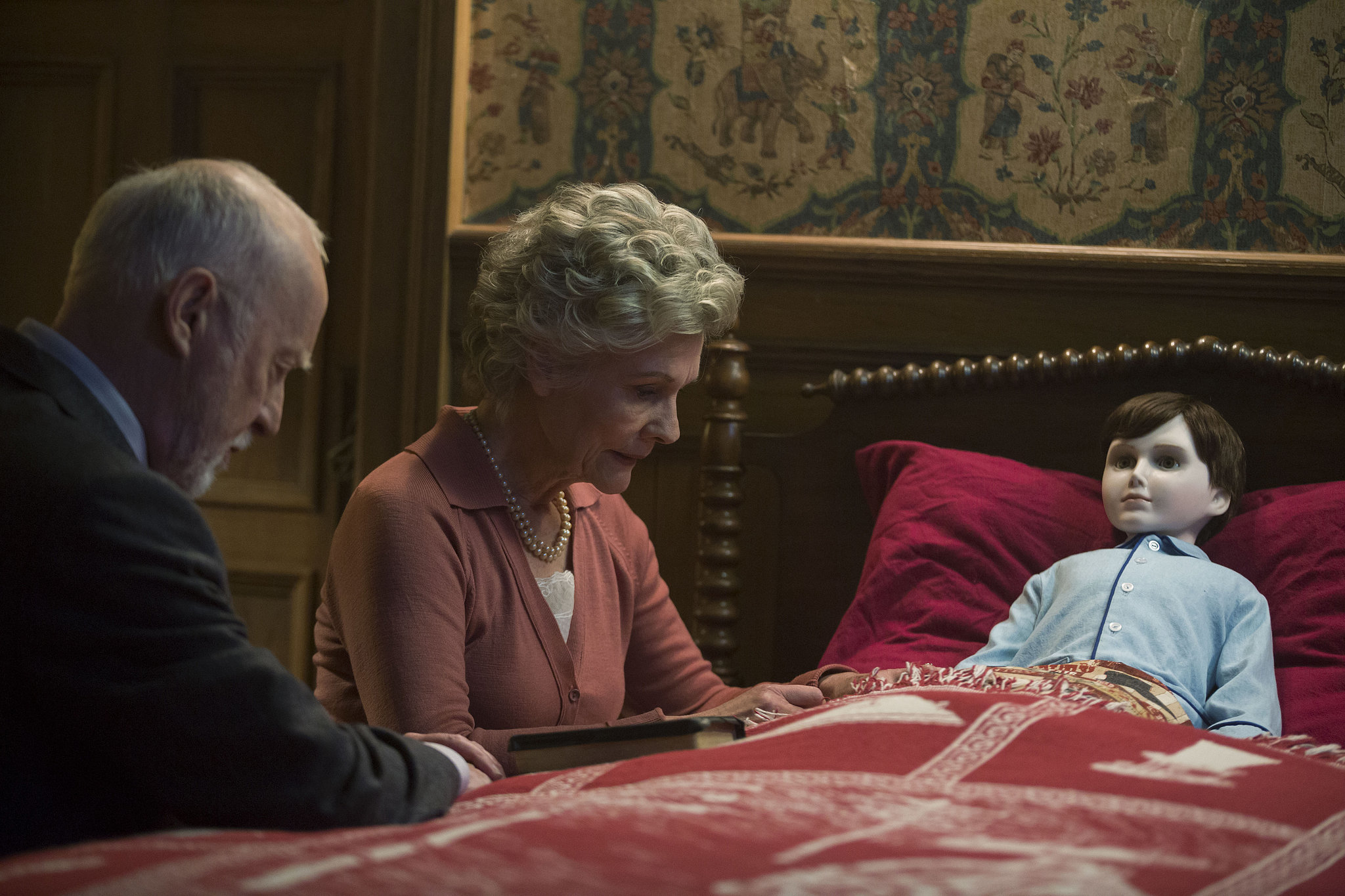 Lauren Cohen escapes The Walking Dead – and her native US – as nanny Greta, who is attempting to put an abusive overseas relationship behind her by caring for a wealthy British couple's young son while they depart on holiday. But Greta doesn't know whether to laugh or cry when it transpires that her young charge, Brahms, is not flesh and blood, but a disturbing, pale life-size doll which his 'parents' care for as if he was real.
Greta cautiously agrees to continue in her role, believing it to be "easy money," but when she dismisses a list of ten golden rules the Heelshire's have left her, Greta and flirty-but-friendly grocery delivery guy Malcolm (Rubert Evans) soon discover that Brahms is not to be played with…
I happily overlooked some of screenwriter Stacey Delay's lazy stereotypical flourishes (the Heelshire's reclusive manor house cannot pick up a mobile signal; an American loves peanut butter and jelly sandwiches; Greta uses a candle rather than a light-switch to roam the house at night) because The Boy triumphed in being effectively tense and atmospheric – the drip-reveal of the unfurling mystery surrounding Brahm's bizarre backstory affording the opportunity to play on various haunted house and possession tropes.
You'll either love or laugh at the climactic twist, but I had no problem with it (even if it does have strong shades of Aussie horror Housebound). What did disturb me, however, was the wholly unnatural reactions Greta in particular was guilty of throughout: brushing off and failing to convincingly question what are completely unreasonable requests, and then happily accepting the supernatural charade so quickly that I honestly questioned whether I had inadvertently skipped a scene!
CR@B's Claw Score: