BBC One – 2nd August 2016 – 9pm
Written by: Simon Tyrrell
Series Created by: Ashley Pharaoh
Directed by: Sam Donovan
---
A GHOST OF HIS FORMER SELF
This is it. Six weeks later than fans who binge-watched it all on iPlayer, BBC One has completed its weekly Tuesday night transmissions of Ashley Pharaoh's haunting historical drama, The Living And The Dead. By tying together the glimpses and clues which have peppered the six hour run, explaining the escalating mysteries and hinting at more, episode 1.6 was a perfect conclusion to a superior series.
"Stay with me, Daddy."
Haunted by his "insoluble guilt" following the death of his first child, Nathan Appleby (Colin Morgan) has lost himself in a spiral of depression which has mired him in an unhinged purgatory where the past, present – and future! – intertwine in a sanity-testing fug. Can his pregnant wife, Charlotte (Charlotte Spencer) warm his "cold eyes" and save her husband's "lost soul", or will the ghost of young Gabriel (Arthur Bateman) get his way and lead his father to the afterlife…?
After weeks of the briefest hints and teases (headlights, iPads, red coats), we finally spend some sustained time in the present day, with the "book of light" carrying "guardian angel" who Nathan suspected was attempting to steal Gabriel away at last revealed to be his great-great-granddaughter, Lara (Chloe Pirrie). Self-admitted herself to a psychiatric ward, Lara has likewise been haunted by Gabriel's ghost since giving birth to her daughter, Lottie.
When her visiting grandmother (Diana Quick) reveals Lara is not the first in her family to see Gabriel's ghost, the suspected postpartum psychosis-sufferer escapes hospital and heads to the abandoned and dilapidated Shepzoy estate for answers…
"I know I'm somehow part of this…"
With her iPad chock full of photographed mementos of Nathan's bygone era, Lara offers viewers a whistle-stop recap of the series so far, with pictorial reminders of the ghost miners storyline from 1.2, Nathan's evermore frantic scribblings and the tragic love affair from 1.4. I love the wicked irony that a series so ingrained with a theme of progress has its dual leads (Nathan in 1894 and Lara in 2016) stalled in their attempts to move on from the past.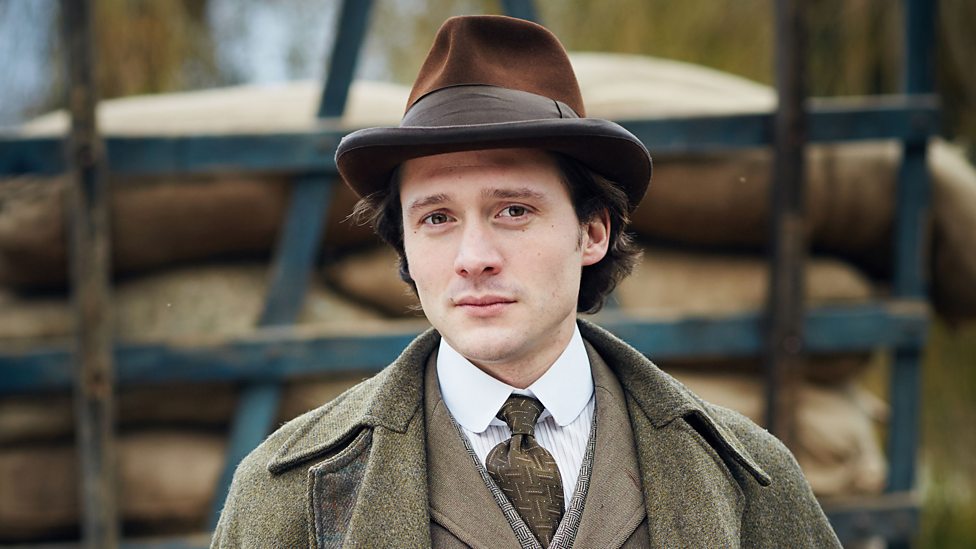 "The essential thing is timing…"

"… and the amount of light."
Paying heed to its own advise, I must give credit to the series' lighting directors. I watched this final episode during the day with the curtains open and still its evocative tone, use of both natural and artificial light and shadow and creepy concessions to the supernatural genre (faces in windows, lullabies chanted through walkie-talkies, glimpses of blood-stained victims through shaky-cam perspective) elicited goosebumps on innumerable occasions!
With a horse-drawn reveal which shatters the temporal line more than it already had been, The Living and the Dead 1.6 manages to leave viewers simultaneously satisfied and still with plenty to ponder. I could nit-pick why Gabriel still required parental company when Lara's grandmother had already revealed that Lara's mother committed suicide shortly after giving birth, but this is a minor quibble in an otherwise exemplary timey-wimey narrative jigsaw plot.
The closing scene, posing a question still unanswered, gives me high hopes that this isn't the last we have seen of the "notorious" Nathan Appleby. Hopefully the BBC listen to their guardian angels and commission a second series of this progressive and perplexing drama – please don't leave us hanging over that juicy cliff!
CR@B's Claw Score: