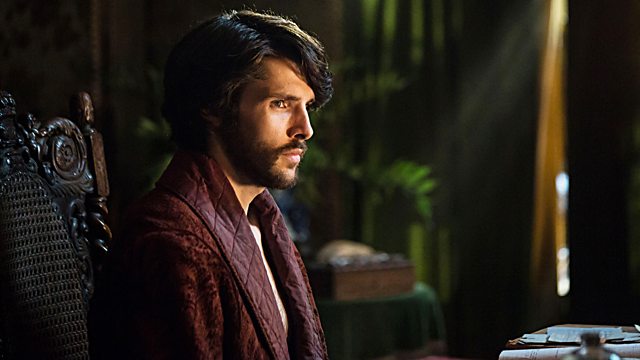 BBC 1 – 12th July 2016 – 9pm
Written by: Simon Tyrrell
Series created by: Ashley Pharaoh
Directed by: Alice Troughton
---
DUCKING THE HARE
"You will reap what has been sown."
Harvest time is upon Shepzoy and tension is in the fields, perfectly encapsulated in the sombre folk song which riffs and repeats during key scenes in this eerie third episode of the BBC's Tuesday night period drama. New Farm Manager Charlotte Appleby (Charlotte Spencer) is apprehensive about her first reaping being a success, while her psychologist husband Nathan (Colin Morgan) is suffering from insomnia following the death of tragic Charlie last week.
There is once more an episodic feel to proceedings with Charlie's grieving mother (Pooky Quesnel) departing her home to make way for a new supernatural case file. This arrives in the twitchy form of nervous and highly-strung Peter Hare (Peter Emms), who is disturbed by voices and visions of a woman persuading him to sacrifice his mother, Maud (Elizabeth Berrington), to guarantee the wheat will not perish.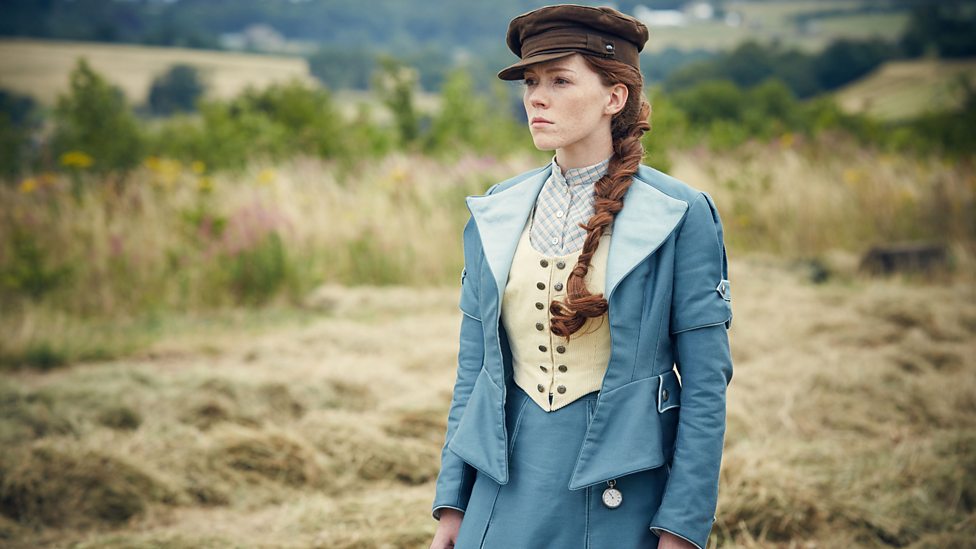 References to the reverend's daughter and a blink-and-you'll-miss-it cameo from the deceased John (Steve Oram) from the opening episode do begin to paint proceedings into a larger panoramic portrait, so too a climatic tease to the return of Nathan's haunted past next week, but this also works successfully as a gripping one hour supernatural adventure.
"We must evolve and embrace the new."
Incoming episode scribe Simon Tyrrell successfully incorporates creator Ashley Pharaoh's ever-present theme of tradition vs. progress, with the old-school farmworkers fearful of a cursed crop and looking for a witchly scapegoat to string up when an infestation of "black devils" swarms the sheaths. Can the new mistress "break the spell" with some scientific pest control, or will nature further dampen their spirits?
With more hallucinations and yet another night time wander, The Living and the Dead does veer perilously close to overusing its stock terror tropes, but the expanding story, weekly mysteries, eerie air and character's convictions more than make up for the shadow of familiarity. Episode 1.3 is a strong and spooky, measured and moody addition to a prime portfolio.
CR@B's Claw Score: