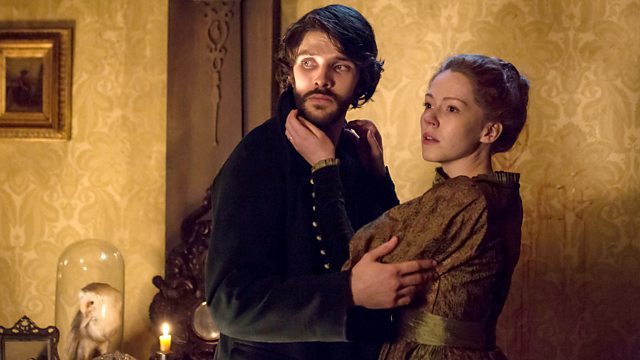 BBC One – 26th July 2016 – 9pm
Written by: Peter McKenna
Series created by: Ashley Pharoah
Directed by: Sam Donovan 
---
CHAOS BEFORE CLARITY
Following last week's leftfield cliffhanger, this penultimate episode in Ashley Pharaoh's chilling period mini-series intensifies the "supernormal" activity, but does away with the story of the week template in favour of a more all-inclusive village-wide assembly of incidents.
It is All Hallows Eve in Shepzoy, and the farming community and out-of-town railway workers are uniting to mark the pagan tradition with typically folksy gusto. The date also marks the anniversary of the All Hallows Massacre, which centuries earlier saw the sword-slashing Roundheads ride on Shepzoy, hunting and gutting all in their way, "the ground sodden with blood…" Lovely.
It is gruesome visions of this historic bloodbath which this week manifest themselves to the fearful villagers, with the city-dwelling railway engineers driven out by the superstitious hauntings, after "townie" Smith (Harry Peacock) is terrified by the ghost of a hanging victim in the copse.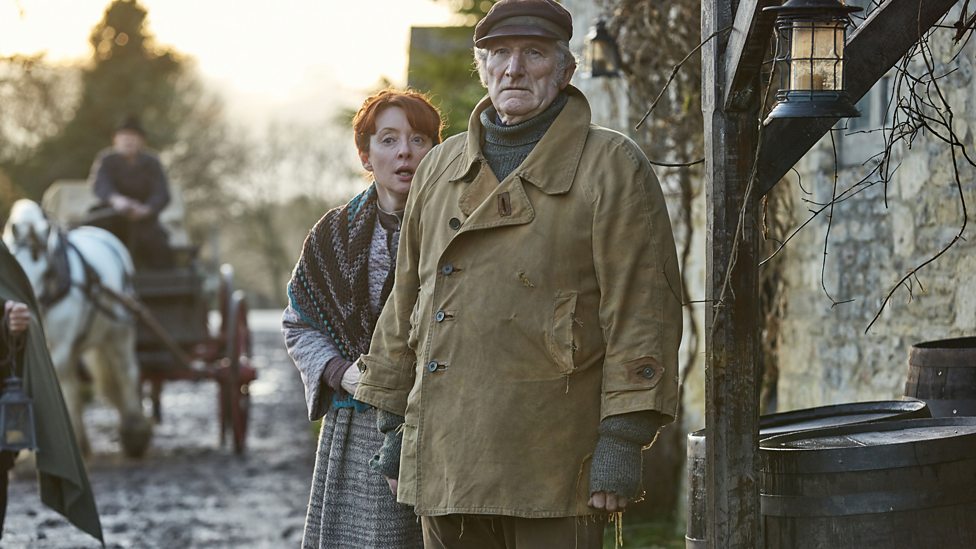 Maud Hare (1.3's Elizabeth Berrington), meanwhile, is growing increasing concerned about living side-by-side with evil, as the mark of a noose grows more pronounced around her neck, and Nathan Appleby (Colin Morgan) is so consumed by his belief in the presence of his dead son and glimpses of a woman in a red coat carrying a book full of moving pictures, that he drags poor Harriet Denning (1.1's Tallulah Haddon) back into the hot seat for another session of doctorly hypnosis.
"They're coming for you, Nathan, they're coming for you."
Harriet's father, village priest Father Denning (Nicholas Woodeson), is furious at Nathan's ungodly meddling in the occult, until the whole village witnesses both a blazing tree which leaves no ash and a spirit army of Roundheads charging translucently through the forest. Reluctantly, he agrees to an exorcism, but Nathan is less than keen when his pregnant wife, Charlotte (Charlotte Spencer), reveals some startling evidence in the background of one of her photographs…
The hauntings intensify, the visions more frequent and the truth harder to ascertain in episode five of The Living And The Dead. A lot occurs in this busy hour of drama without the plot ever really progressing or the mystery becoming any clearer. Colin Morgan expertly portrays a spiral into insanity, while Peter McKenna's screenplay is an effective exercise in tone and atmosphere. I suspect we are in for a spectacular finale next week, but if you aren't binge-watching this as a boxset and catching it in weekly instalments then this is less satisfying as a standalone story, with no palpable beginning, middle or end.
CR@B's Claw Score: